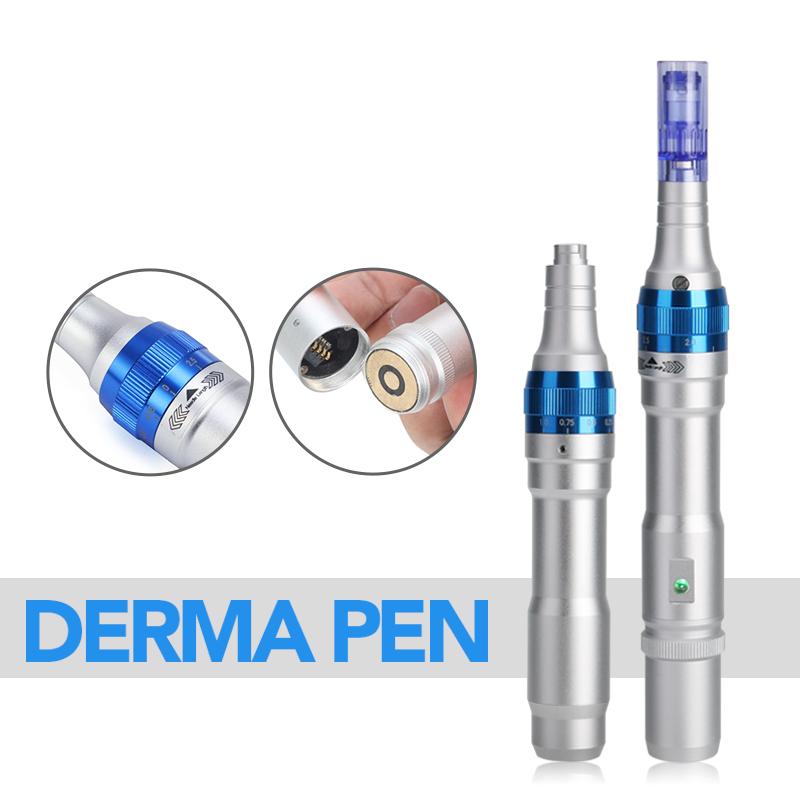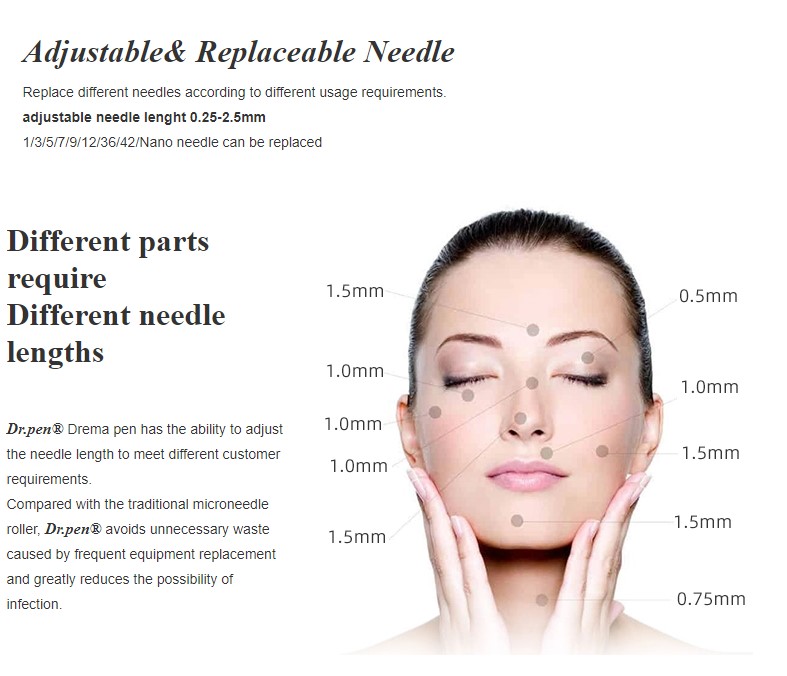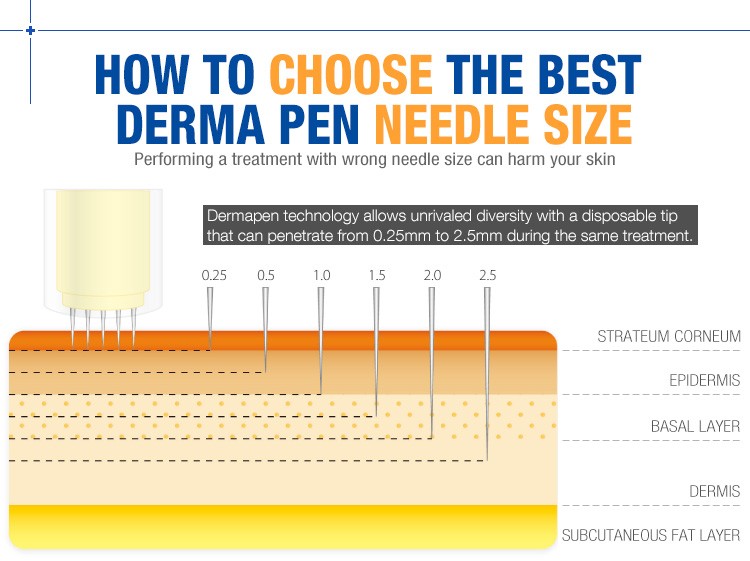 What is Ultima A6?
Ultima A6 is a portable automatic micro needle Derma Rejuvenation Therapy. It is a Non-surgical skin rejuvenation treatment which is widely used for skin rejuvenation, enhancement of skin elasticity,wrinkle reduction, acne scar reduction, stretch mark reduction, stimulation of Hair growth,whitening and administration of active ingredients.This device helps cosmetics to be penetrated and absorbed with stimulating the skin.

You need not to buy a new one every time.Just replace the needle.Needle length is adjustable from 0.25mm to 2.5mm.It is more convenient to treat narrow areas such as nose, around eye or mouth.Besides,the vibration speed can be controlled in 5 levels.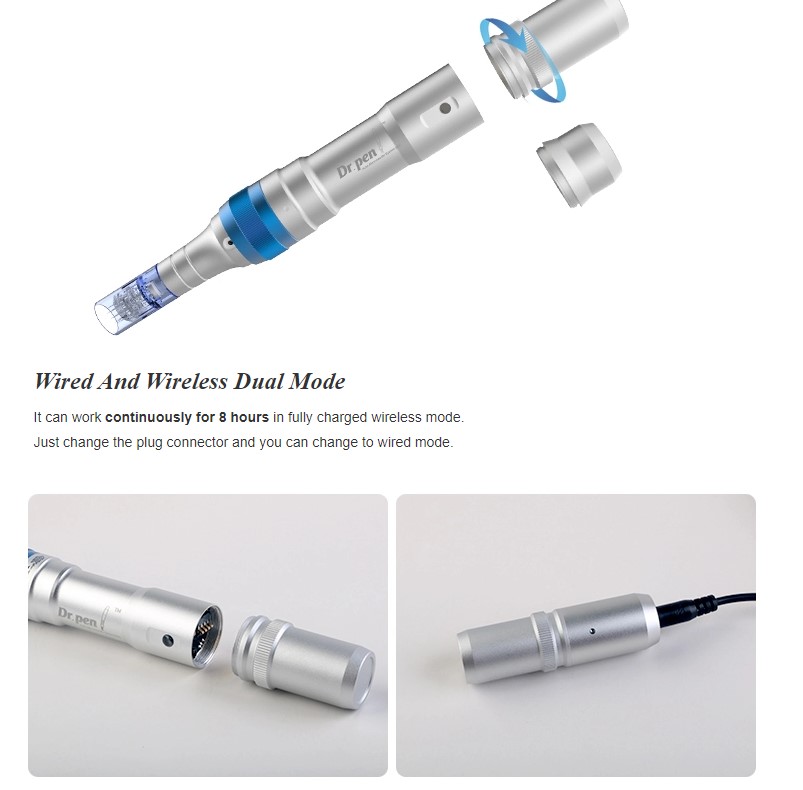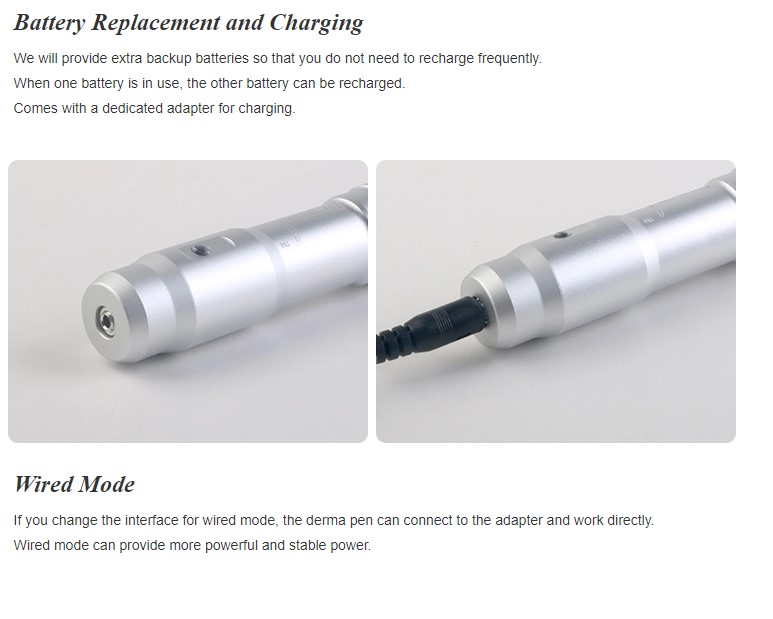 Dr.pen A6 microneedling device features
1. 2 pcs rechargeable battery.
2. Luxury laser printed logo.
3. Multi-functional LED control button.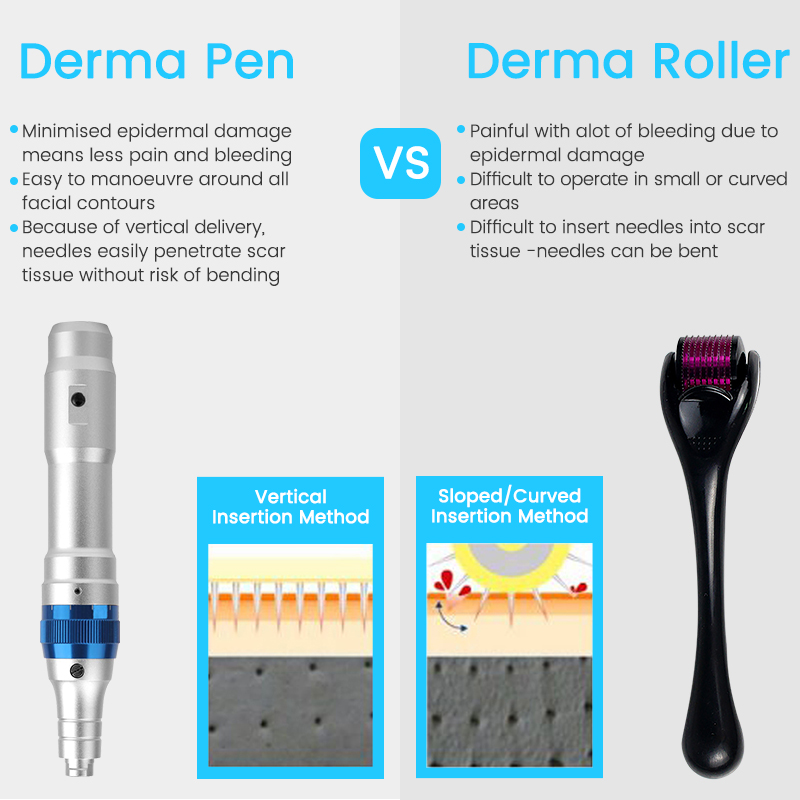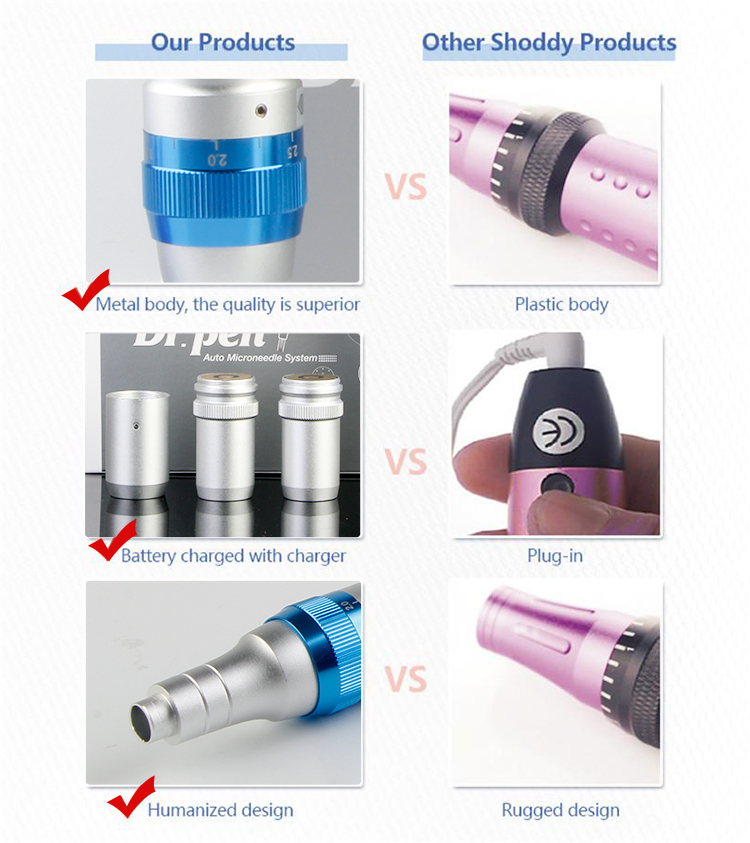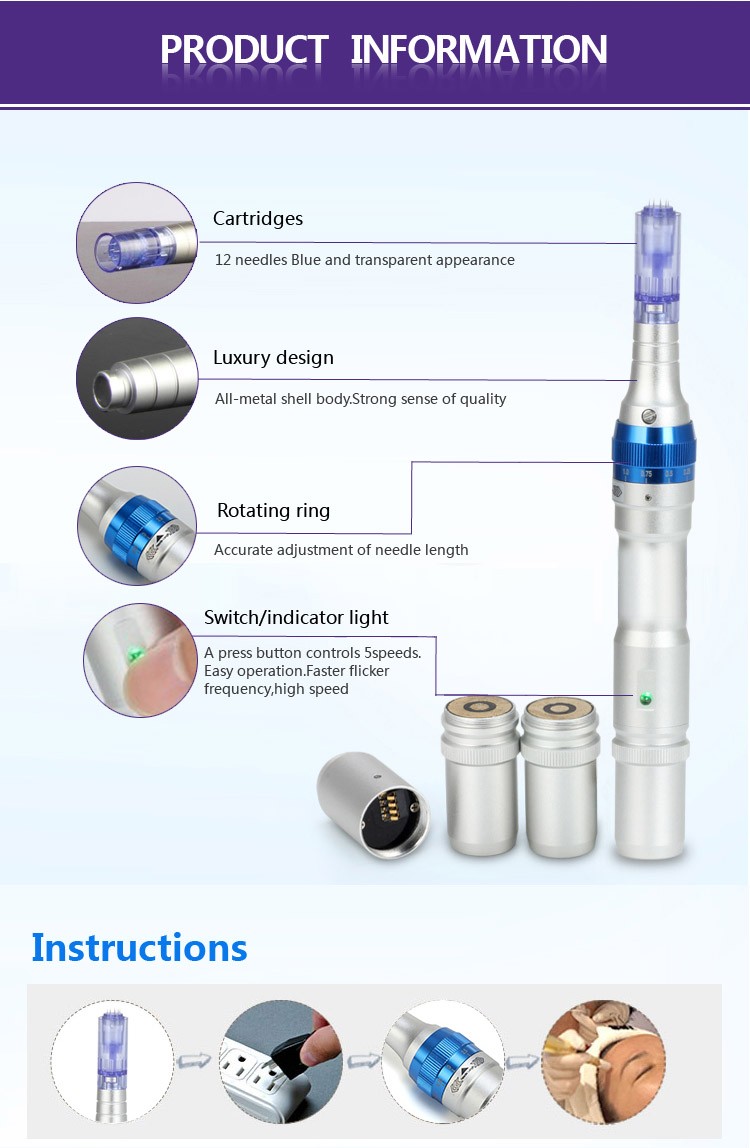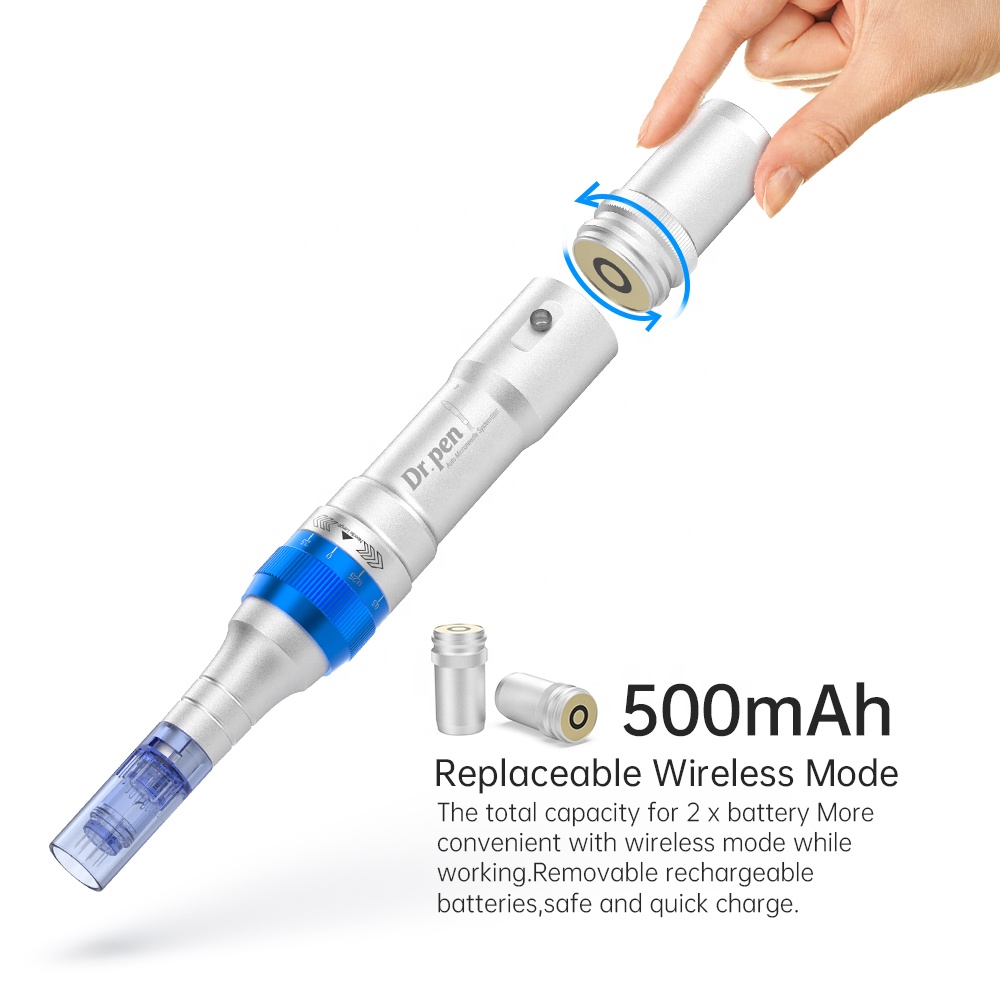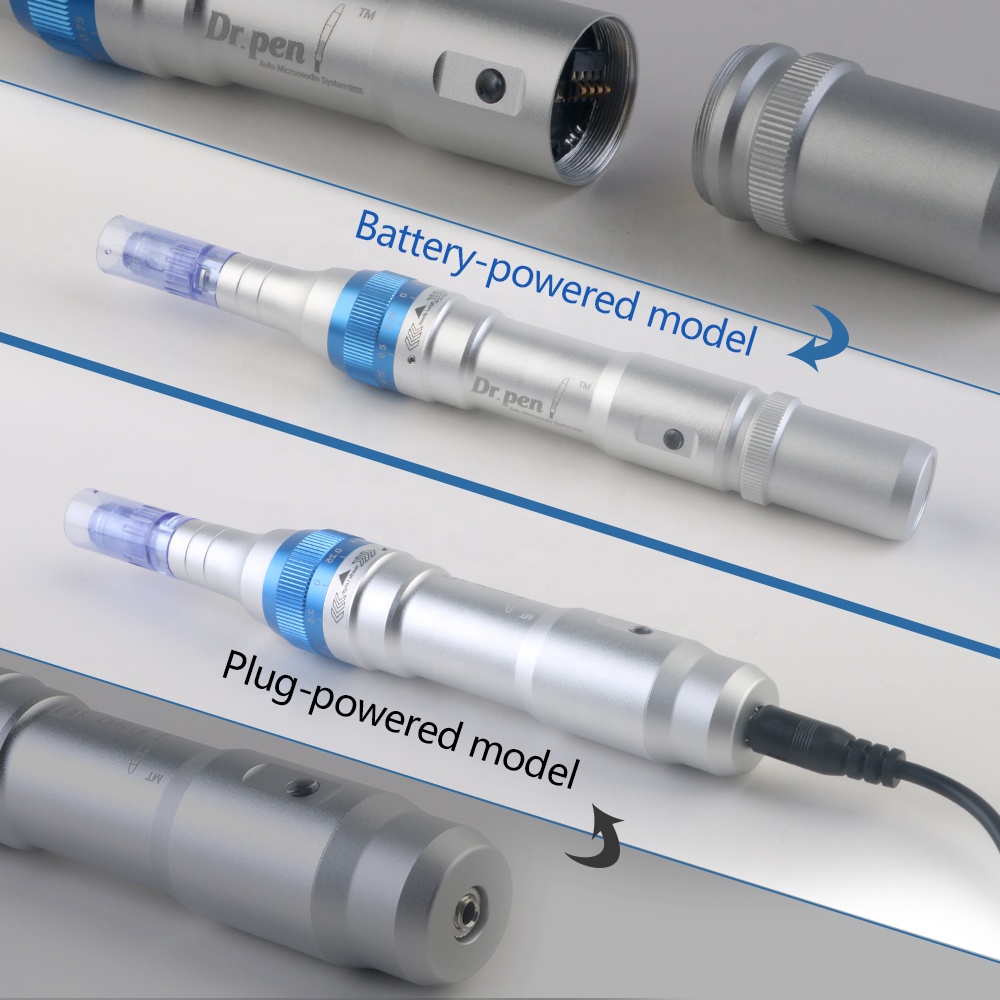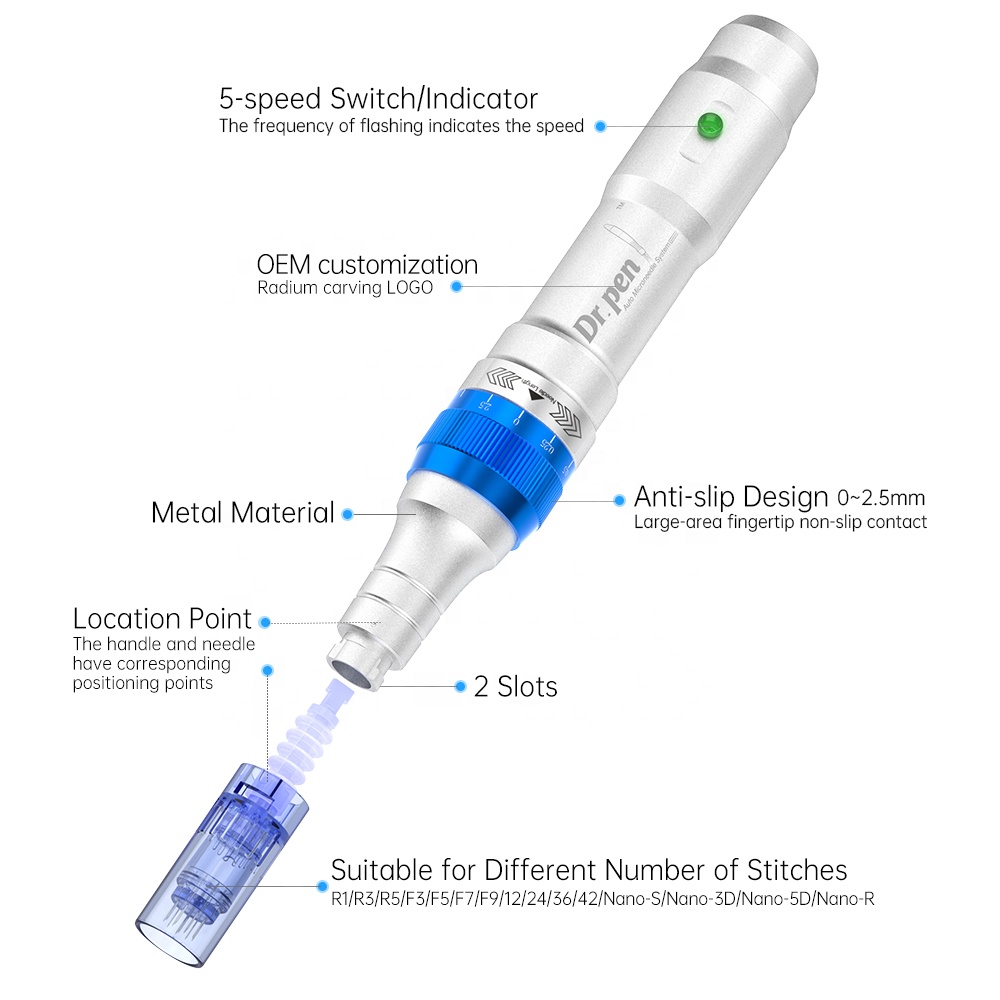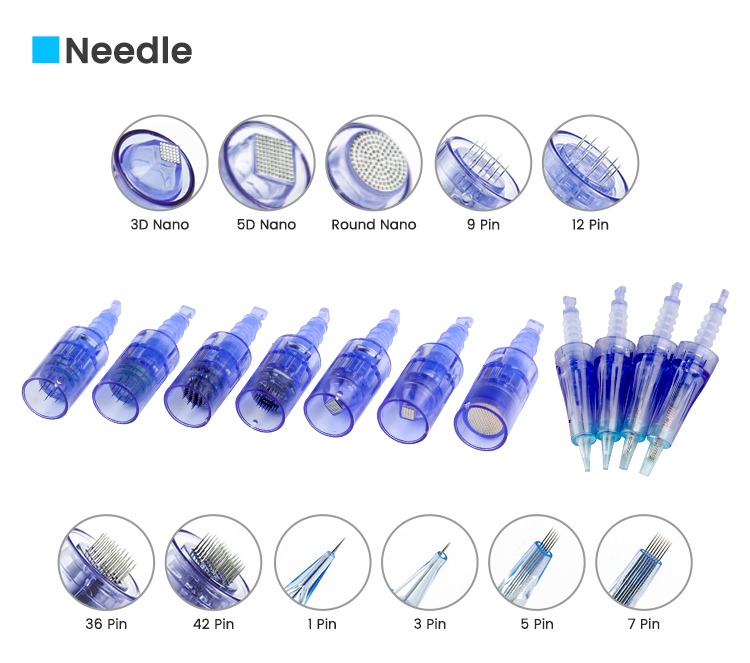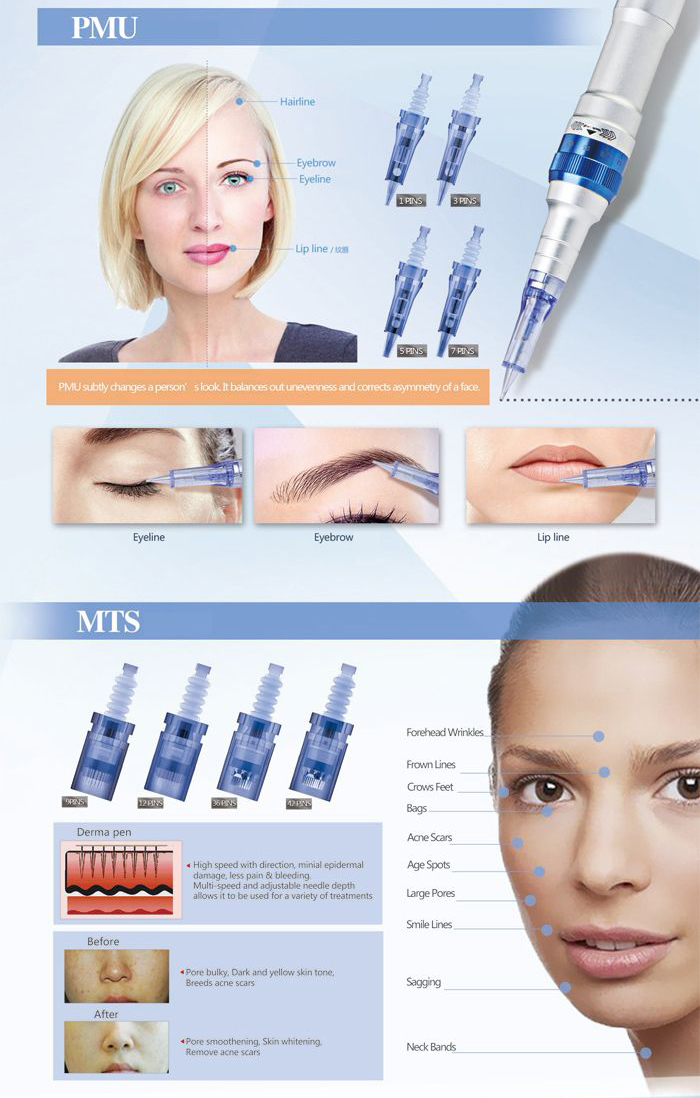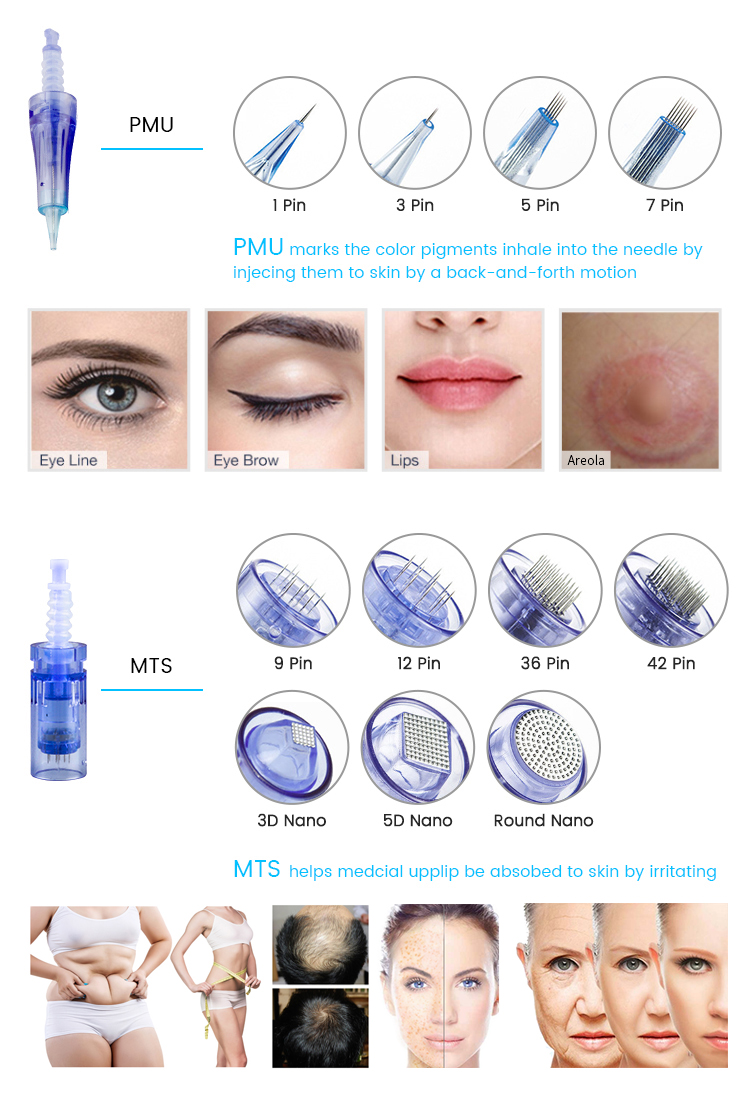 For inquiry of the needles cartridge for Dr. Pen A6, please click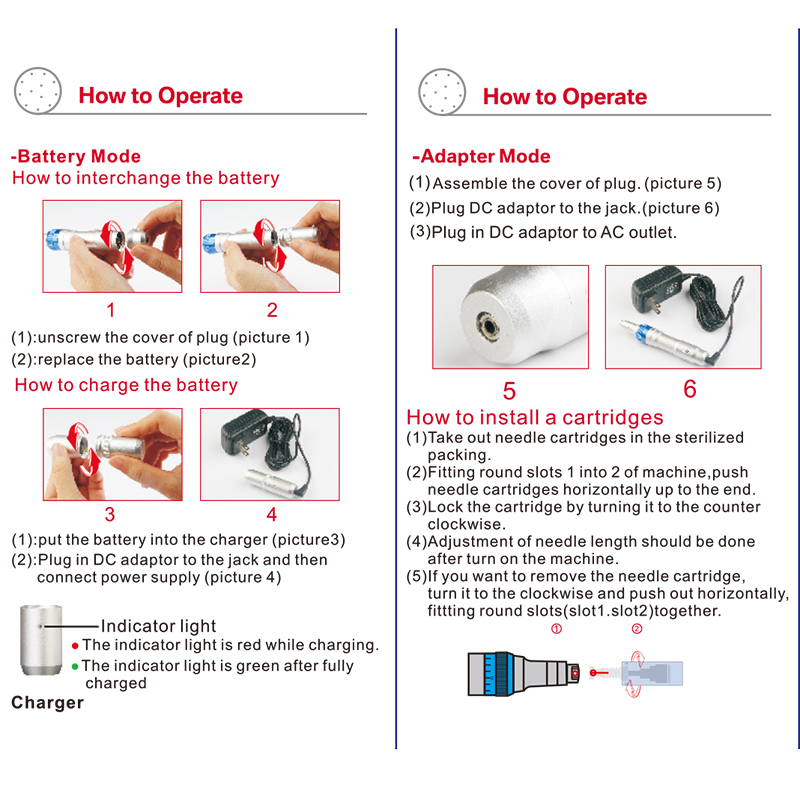 Operation Steps
1. Setting Adapter Mode
(1) Plug in DC adapter to the jack.
(2) Plug in DC adapter to AC outlet.
2. Preparation
(1)Apply some essence or serum on the face.
(2)Take out needle cartridge and install it into the derma pen.
(3)Press the switch for 2 seconds to turn on the device.
(4) Adjust the needle length and speed according to the customer's personal condition.
3.Start the operation.
4.Clean up the rest stuff on the face after the operation and apply a piece of mask.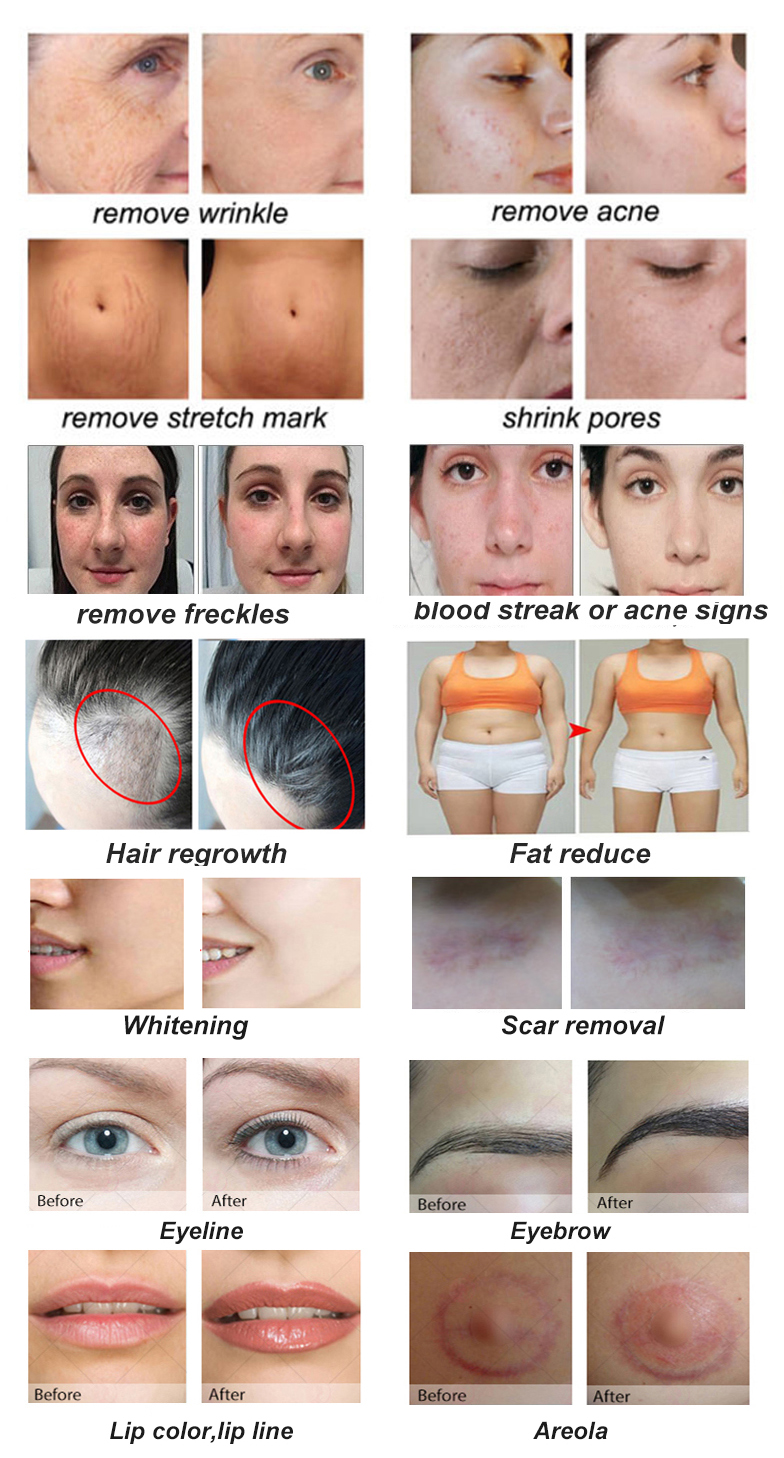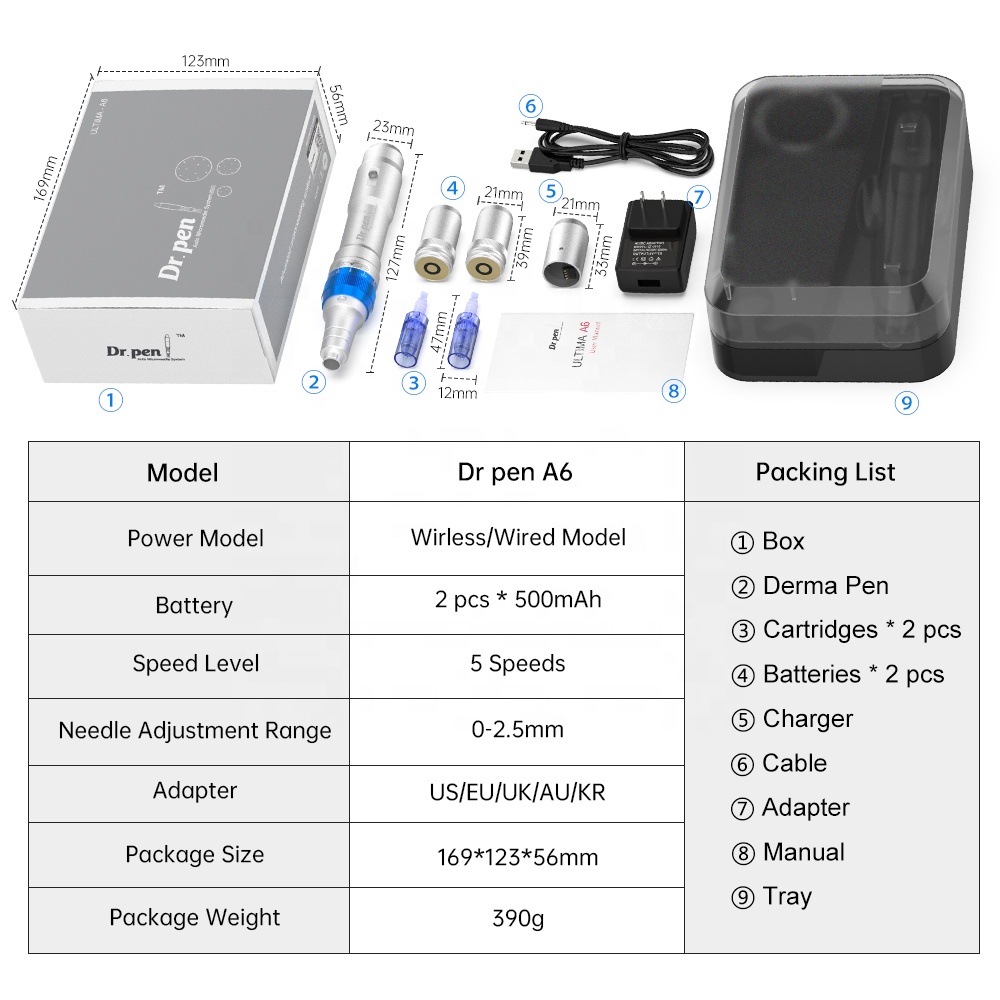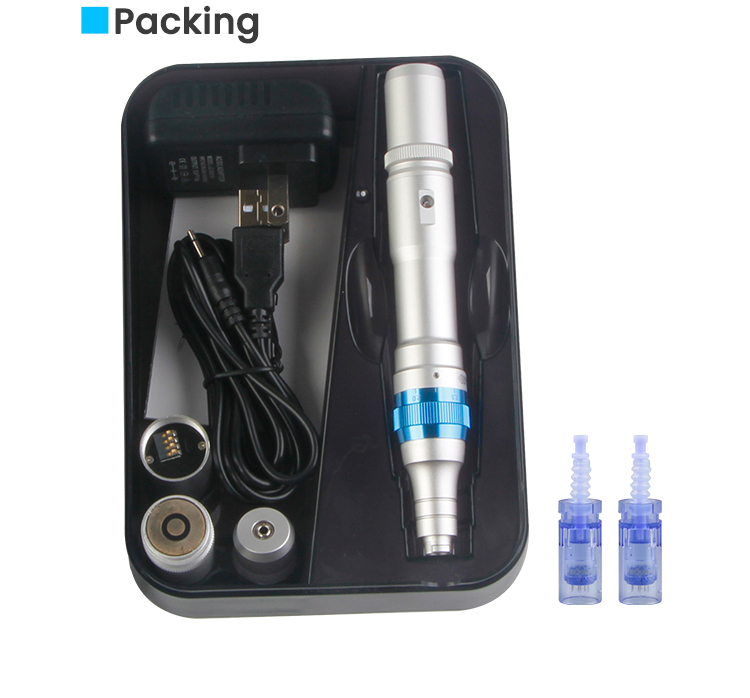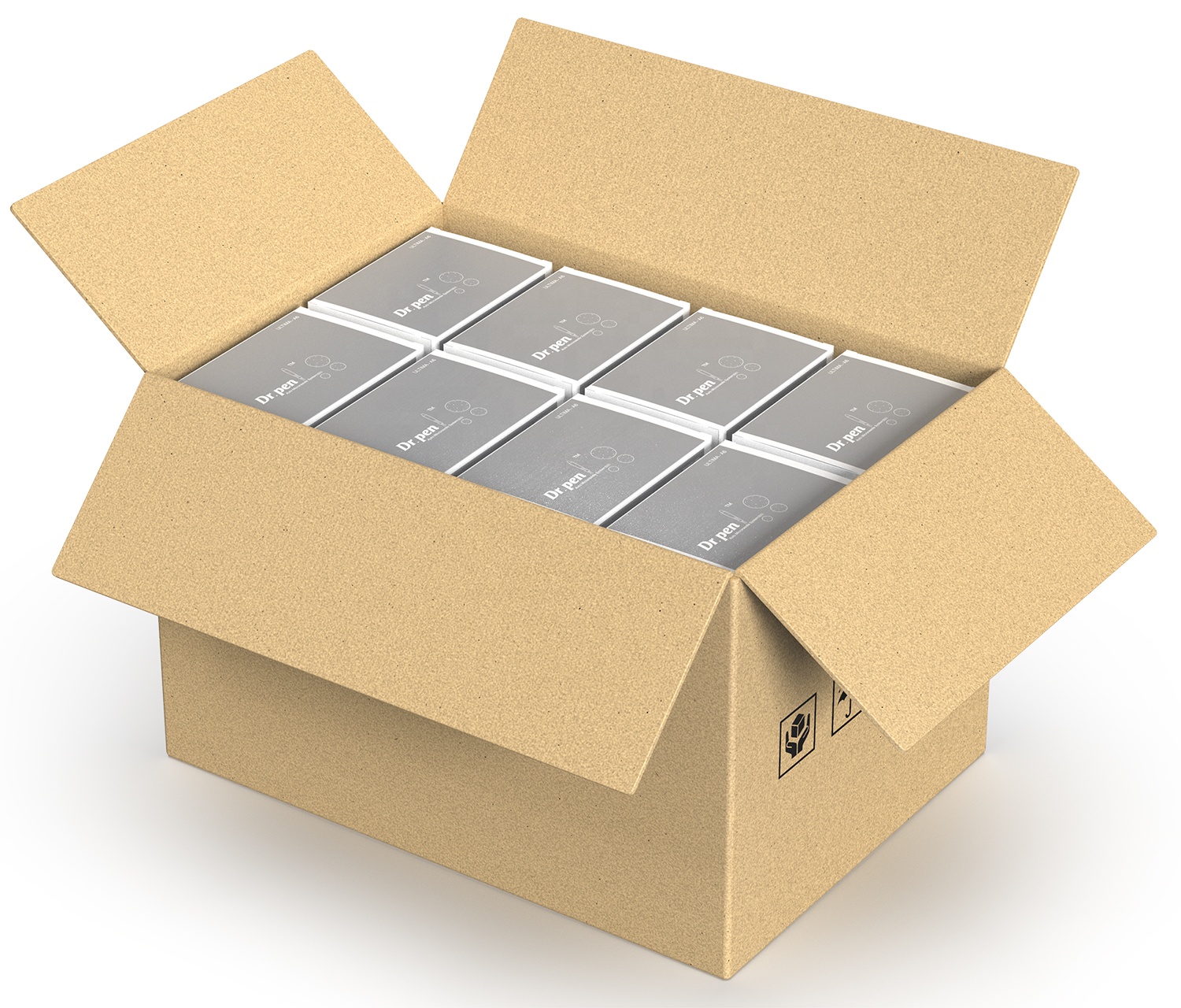 More Models
(if you have the requirements for the below models, please mention the model No. in the comment, thanks)