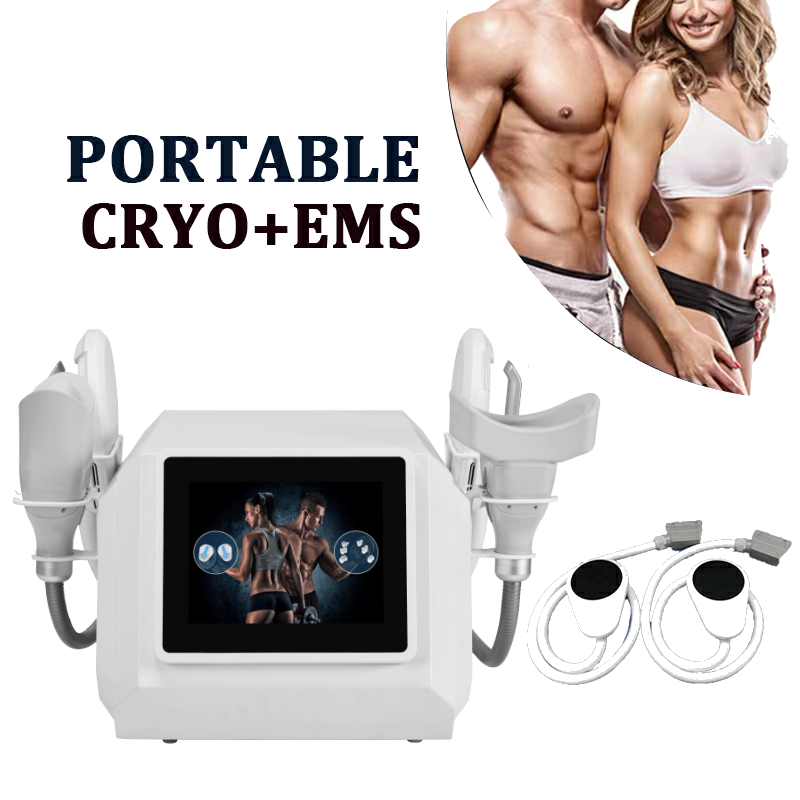 Cryo working principle
When the treatment head of the Cryo instrument is placed on the skin surface of the selected area of the human body, the vacuum negative pressure technology built in the treatment head will capture the subcutaneous tissue of the selected area, and then conduct selective cooling,so that the selected subcutaneous adipose tissue will be cooled to about 5 ℃ to - 10 ℃,so that the
adipocytes will crystallize and age, and the crystallized adipocytes will gradually apoptosis within 2-6 weeks.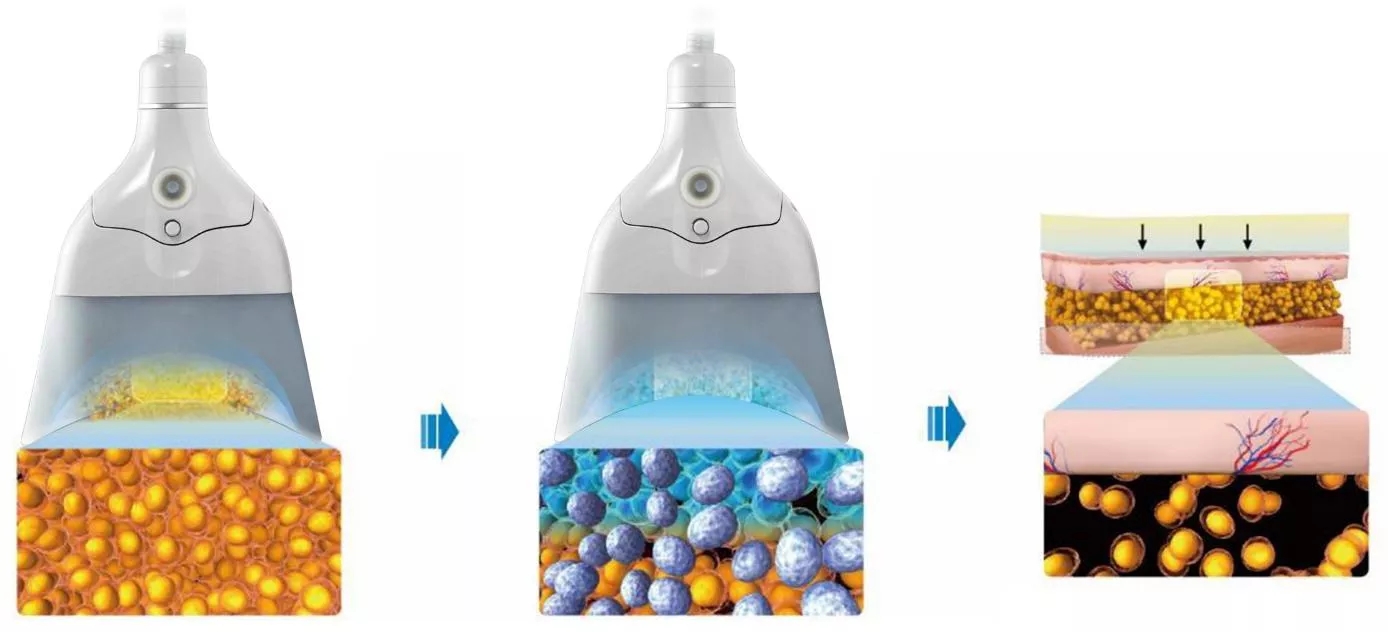 Various applicators for different treatment areas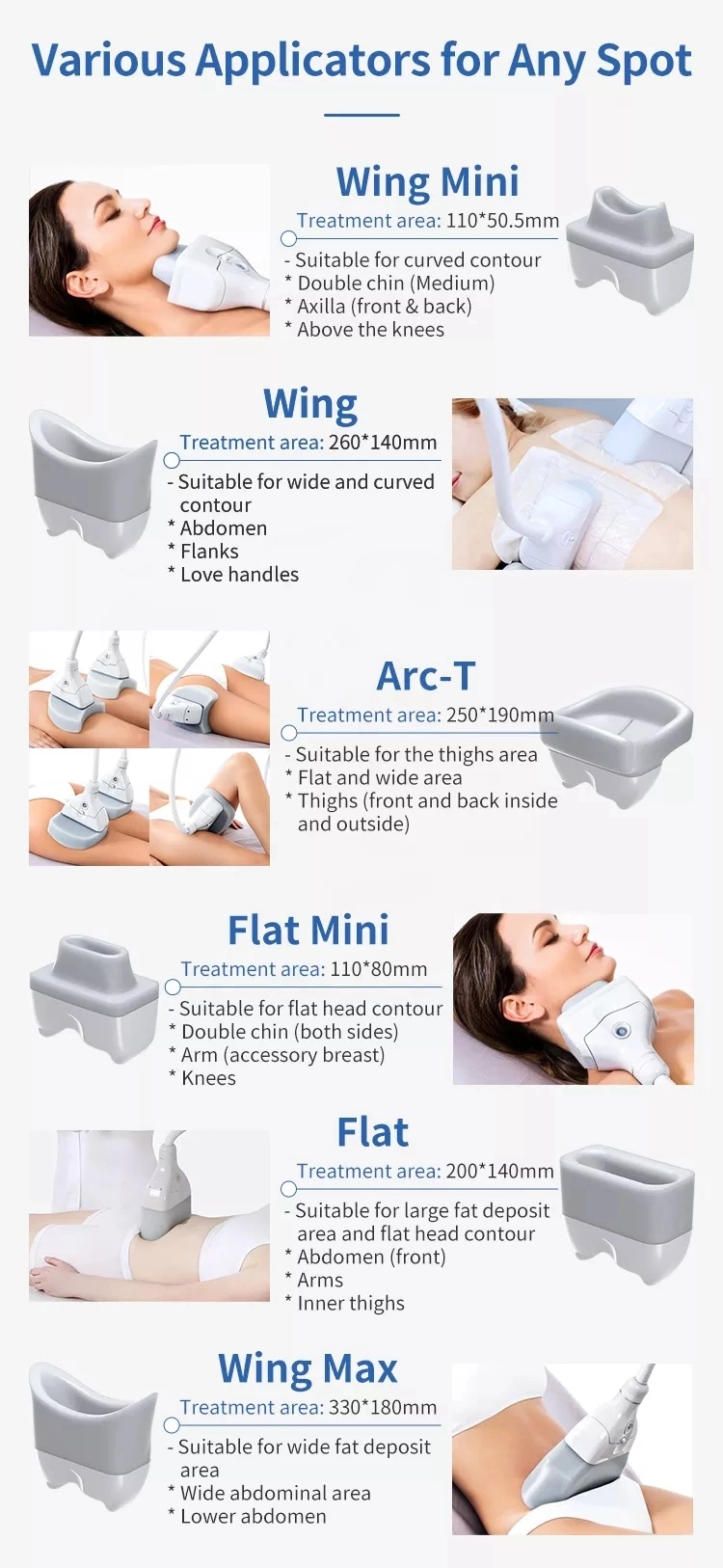 EMS working principle
Technology induces short bursts of powerful muscle contractions in the treatment area. These supramaximal muscle contractions are not achievable through voluntary contractions. When muscle tissue is exposed to these contractions, it must adapt to such extreme and stressful conditions. The tissue does so by remodeling its inner structure, and in doing so, builds muscle and burns fat. This leads to increased muscle density, decreased volume, better definition, and improved tone.
Quick and effective. Studies show that Sculpt can decrease fat by 19% while also increasing abdominal muscle mass by 16%. Sculpt is an attractive treatment option for those who have a BMI of less than 25 and may not be ideal candidates for other fat reduction treatments. These painless sessions take approximately 30 minutes and can be added or stacked onto other treatments such as Cool Sculpting to give patients the tight, firm body they want.
3. Guts and butts. Sculpt is particularly effective on stubborn fat deposits in the abdomen and buttocks which are often the areas most frustrating for those seeking to improve their body shape through exercise and diet alone.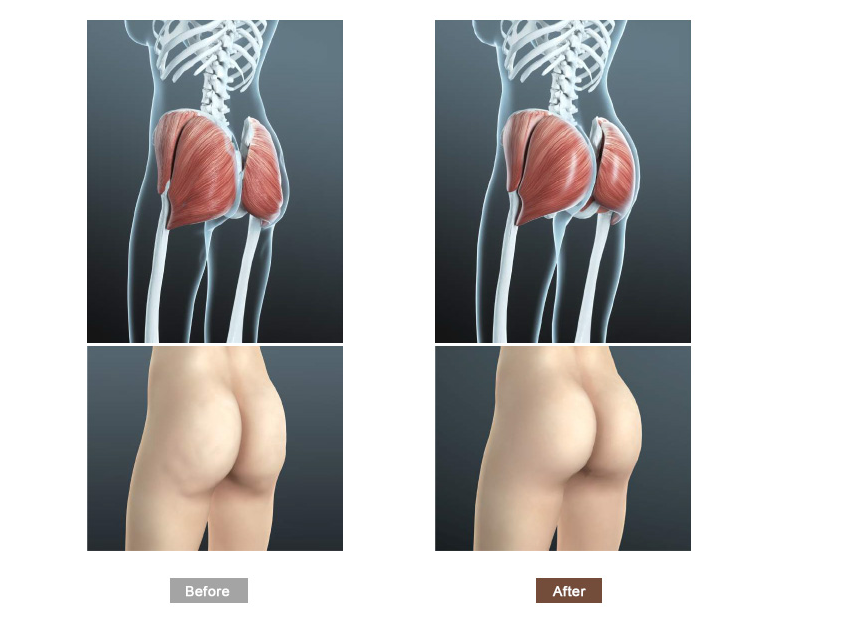 Treatment Range
1. Body shaping, fat dissolving, repel the cellulite.
2. Lymphatic drainage, promoting metabolism & blood circulation.
3. Decrease the excessive water and prevent the fat from accumulation.
4. Tightening skin, strength skin elasticity, skin lift
5. Clear belly wrinkles, especially the stretch marks.
6. Complementing the collagen, skin rejuvenation.
Technical specification
Technical Principle: Freezing + High intensity focused magnetic wave
Display screen: 10.4 inch large LCD
Magnetic vibration intensity: 7 Tesla
Max output frequency: 150Hz
Cooling temperature: -11℃ to 0℃
Heating temperature: preheating for 3 minutes, heating temperature 37 to 45 ℃
Max vacuum suction: 50Kpa
Input voltage: 110V/220V
Output Power: 300-5000W
Fuse: 20A
Before and after