Phototherapy System Principle
LED light power treatment system indicates light emitting diode technology of new generation, follow the light kinetics theory by using it to treat inflammatory acne regenerate aging skin and relieve skin, not the sun burns to skin any harm and discomfort. LED treatment system generated high purity of high power density of red, blue and yellow, to skin for irradiation, which use a continuous or pulse light to change cellular structure, to kill bacteria, for new cells to provide a suitable environment. Was fibroblast absorbed adequately, promote cell production process, enhance collagen production, thickening and restructuring dermal layer structure, forms the ruddy and meticulous elastic skin irritation, analgesic, postoperative wound healing.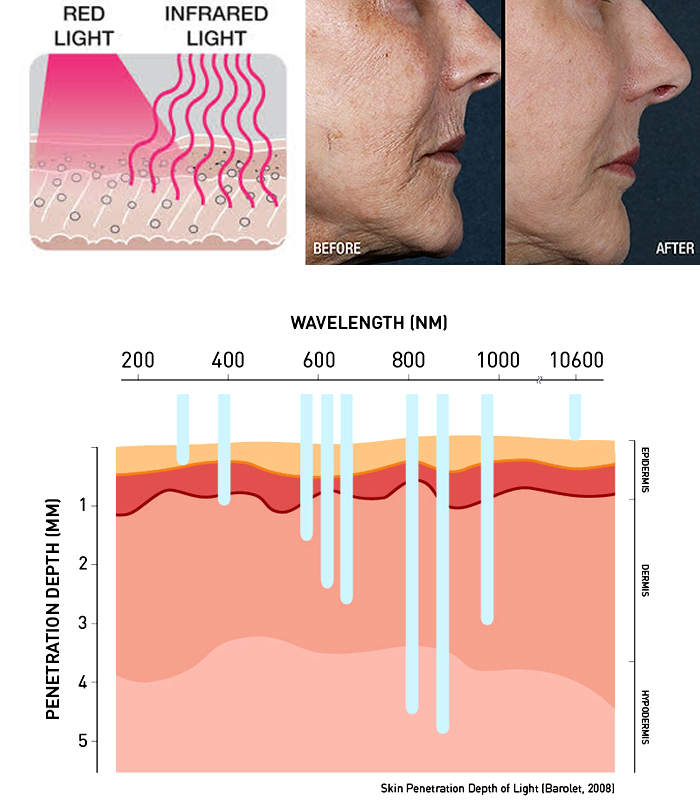 System Advantage
1. LED SYSTEM is a phototherapy machine which professional focuses on increase skin tissue synthesis of collagen and elastin fibres, to produce healthier, faster healing, younger looking and glowing skin.
2. LED technology that generates photons at different frequencies to penetrate into deeper layers of tissue. Different wavelengths (colors blue, green, red) of light will have different effects on the skin.
3. LED SYSTEM with Multi functions which is recommended for improving oily skin, removing marks and excess pigmentation, diminishing wrinkles, skin flaccidity, expression lines and orange-peel skin, for firming skin, treating localised adiposity and for whitening teeth.
4. Built-in intelligent treatment can solve problems in a targeted manner
5. Electrically controlled lifting rod height, 270 degree rotating treatment lamp board, easier focus on treatment area
Specification
Optional wavelength range

800

W

(AC220V/4A, AC110V/8A)
Product Description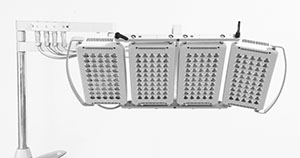 Treatment Range
Red Light
The most penetrating power, promoting recycling and increase the oxygen content in the blood, activating cells, enhancing energy efficiency, promoting collagen proliferation, improving wrinkles, effective treatment of aging, skin relaxation and products deep absorption.
Blue Light
Bacteria killing,skin cleaning,cell activation,injury recovery,promoting protein-ossein composition.
Green Light
Effective reduction of melanin cell,decreased pigment formation,adjustment of skin gland function, adjustment of skin gland function,reduction of grease gland excitation.
Yellow Light
Improving cell's oxygen alternation function,promoting mirco circulation, decomposing pigment, promoting lymph posion discharge,curing skin roughness,red spots and deficient circulations.
Near Infrared Light
Stimulate blood supply, increase cell metabolism, and promote skin tissue repair and growth.
Application
1. Remove wrinkles, and pigments on facial skin
2. Skin Rejuvenation and anti-aging
3. Recovery of injured skin:
4. Smooth Lymph and Eliminate Edema.
5. Improve oily skin, to reduce the chances of getting acne.
6. Reducing cellulite
7. Body contouring
8. Teeth whitening
Results