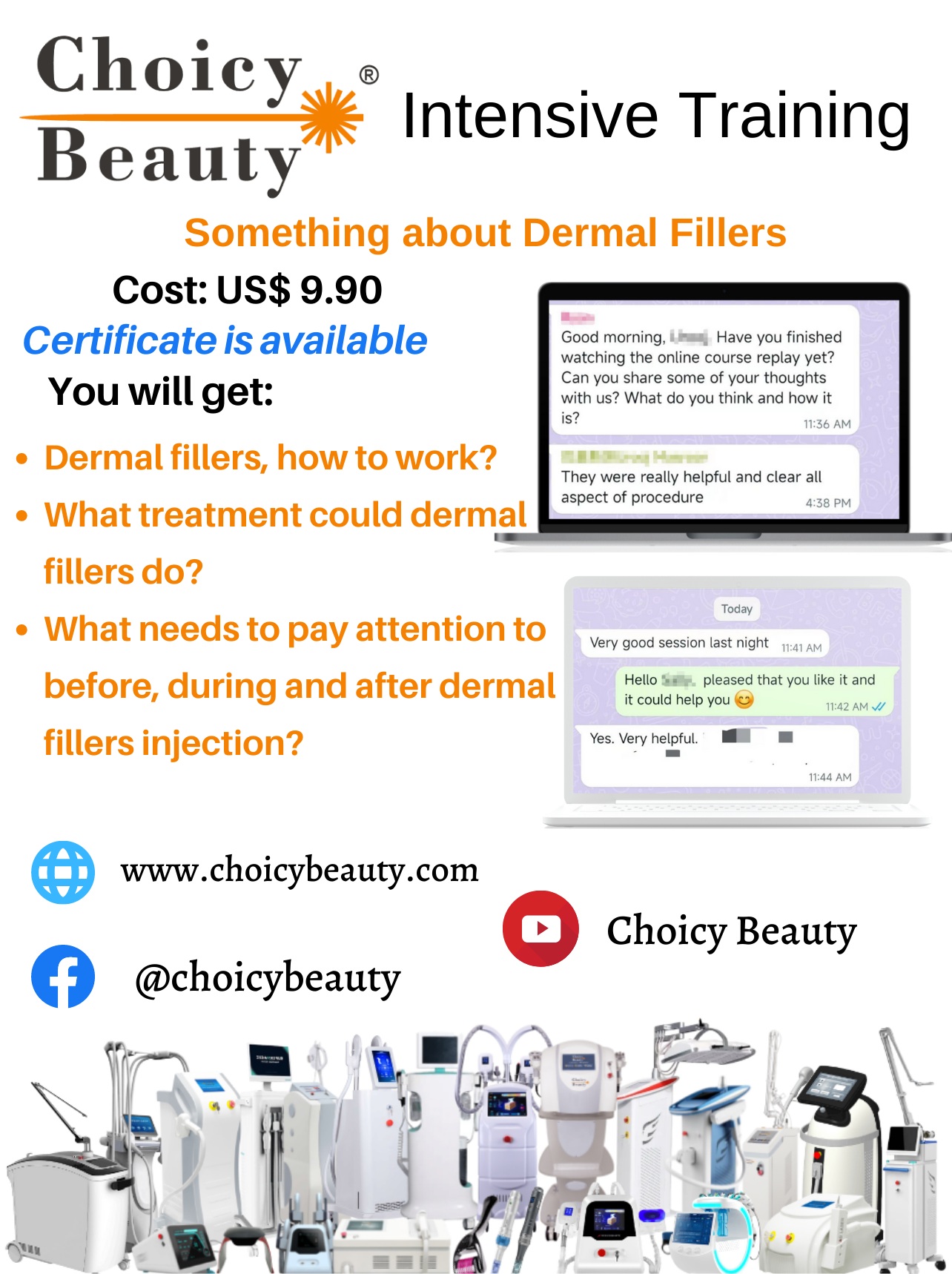 Nowadays, dermal fillers injection becomes a hot program at the clinic and beauty center. However, the technology of dermal fillers is very high.
The latest intensive course: Dermal filler injection is held based on this request.
This course will enable you to gain the ideas about what is dermal fillers, how to do dermal fillers, and what needs to pay attention to before, during and after the treatment.
Cost: US$9.9 with Certificate
BOOK A COURSE
1. Contact us on WhatsApp: Vivian‍
2. Click and Fill in the form to book the course now‍

NOTE: Please contact us on WhatsApp or fill in the form to get the payment details to enroll the course.
Course Benefits
Highly qualified trainers

iPad and Tablets Friendly Course