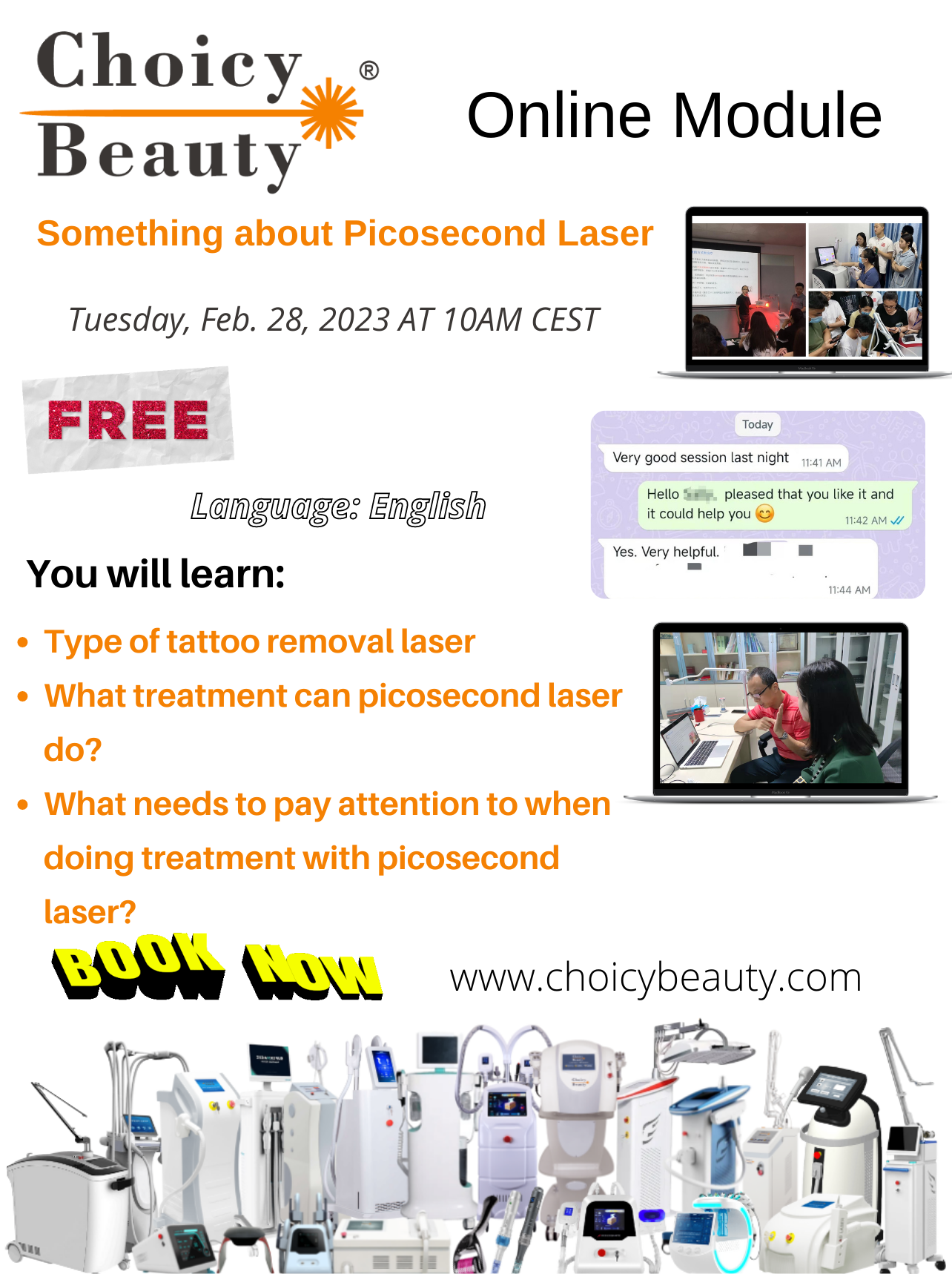 Tattoo removal laser is widely used in medical spa, beauty clinic, etc. But the nd yag laser and picoseocnd laser could be used for tattoo removal. This becomes a headache for beauty owners, even aesthetic practitioners.
The latest public course: Something about nd yag laser and picosecond laser is held based on this request.
This course will enable you to gain the better ideas on the nd yag laser and picosecond laser treatment.
Cost:
FREE!!!

BOOK THE COURSE

1. Contact us on WhatsApp: Vivian
2. Click and Fill in the form to book the course now‍

NOTE: Please contact us on WhatsApp or fill in the form to get the course access link and password.
Course Benefits
Highly qualified trainers

iPad and Tablets Friendly Course

Plenty of opportunity to ask questions during the course